EmSculpt® Neo has reshaped non-surgical body contouring possibilities for Toronto men and women like you. There is a growing demand for fat reduction treatments that deliver real, measurable results without surgery. EmSculpt® Neo is the next generation of body slimming, toning technology to take fat loss science to a more advanced level with simultaneous fat reduction for stubborn body areas, and targeted muscle building. This represents a trend toward healthy, strong sexy bodies.
If you could schedule quick, convenient treatments to improve two vital aspects of your appearance; how physically capable you feel, and how confident you look, all at once, would you be as excited as we are?
Now you can eliminate fat where you want to, without losing muscle mass. Skinny isn't as popular as it used to be. Health – conscious people understand that muscle strength is critical for well – being and a fit body shows muscle tone, not bones.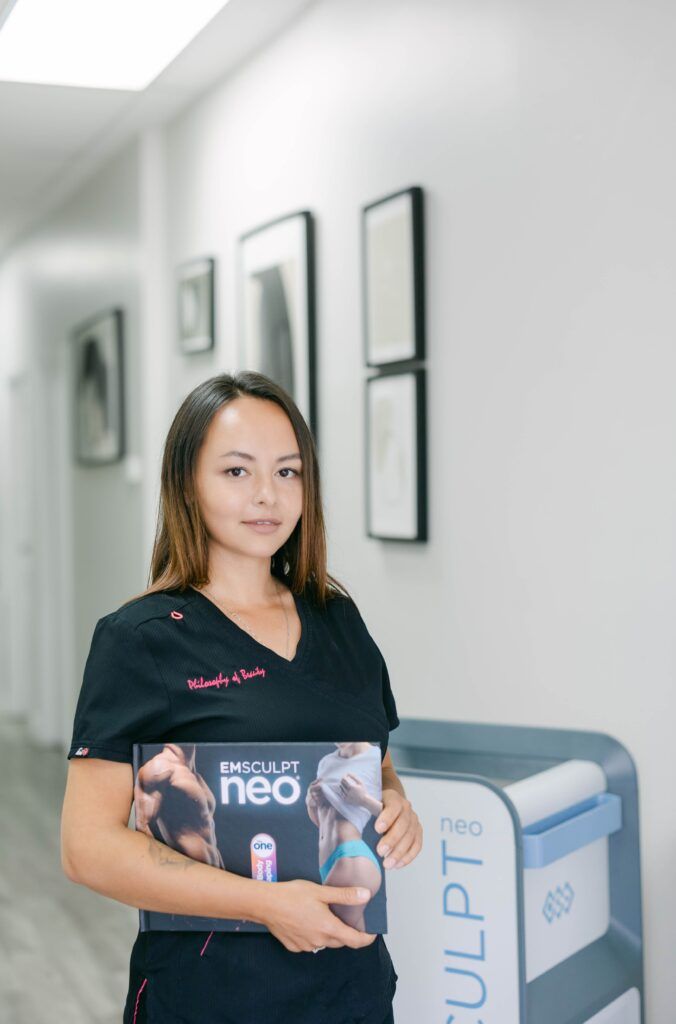 How Does the Advanced EmSculpt® Neo Compare to EmSculpt Classic?
Increasingly, our patients want to lose fat and inches of their waistline, thighs, and tummy, but they want to build lean muscle strength too. EmSculpt® Neo far exceeds the previous capabilities of EmSculpt® classic with two powerful therapies in one, effective procedure. Emsculp t® Neo is a newer incarnation that exponentially improves results thanks to HIFEM, (High – Intensity Focused Eletro-Magnetic Energy) which is 20% stronger!
Emsculpt® Neo also uses radio-frequency energy to burn fat and offers flexibility for patients to apply it just where they need it most.
You're ready to upgrade to EmSculpt® Neo:
If you want to build and tone muscle while you burn fat
If you are near your ideal weight but need help with stubborn fat areas
If you want to see measurable results, fast!

It i s difficult for many people to lose weight and build where they want at the same time, but EmSculpt® Neo has just made the healthy body sculpting you want much easier and faster than before.
At Philosophy of Beauty, we're excited to offer fat reduction and muscle building results from one, comprehensive non-surgical device. Learn more about your next steps to reveal the shape you've been dreaming of. Call or write today for your private consultation and get started!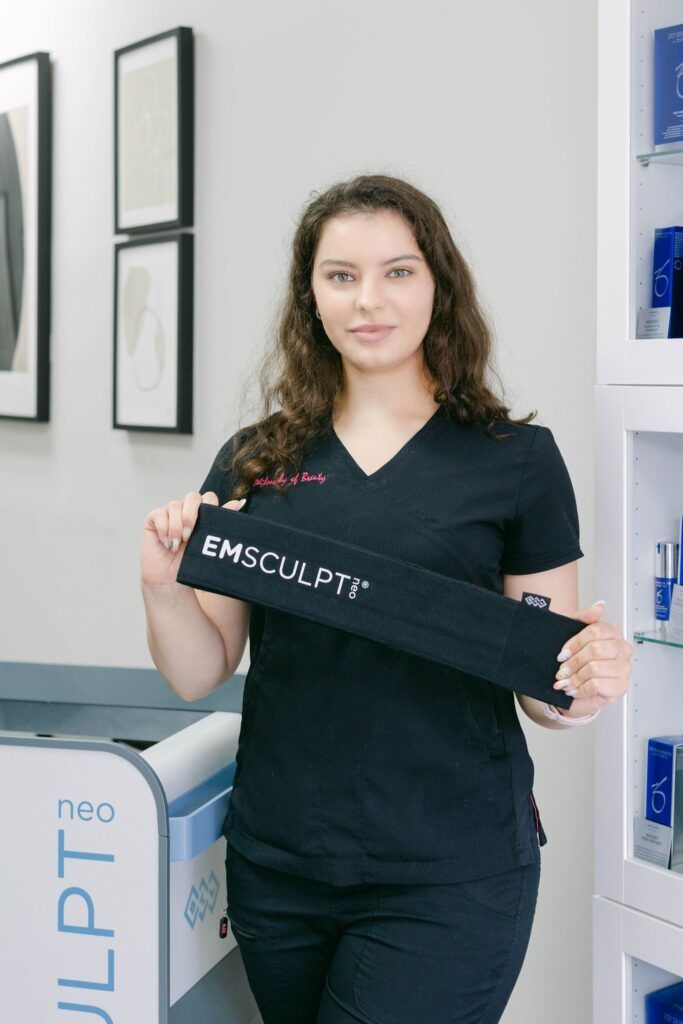 Schedule Your Consultation at Philosophy of Beauty for EmSculpt® Neo Body Sculpting
Are you ready to go all-in on your fat loss and strength building goals? There's no better boost for body confidence than feeling comfortable in your skin again with the slim, toned figure you want, and renewed muscle definition that can be so hard to build.
EmSculpt® Neo offers you the most transformative, total package in body reshaping, non-surgical technology. Now you can reach your goals and see exciting results, faster than ever. Schedule your consultation to learn more about EmSculpt® for fat loss and muscle growth today.