PicoWay Laser Toning at Philosophy of Beauty is a fabulous way to even out skin tone, reduce the appearance of pores, lighten acne scars, and more. It uses painless, ultra-short pulses of light to treat the surface layers of skin where pigmentation issues collect over time.  We love Pico lasers because they don't cause excessive heating of epidermal layers, but the results can be dramatic. 
When the effects of time, sunlight, and environmental damage have left your skin spotted, blotchy or dull looking, the combination of deep lifting and targeted pigment lightening can reveal a completely rejuvenated complexion.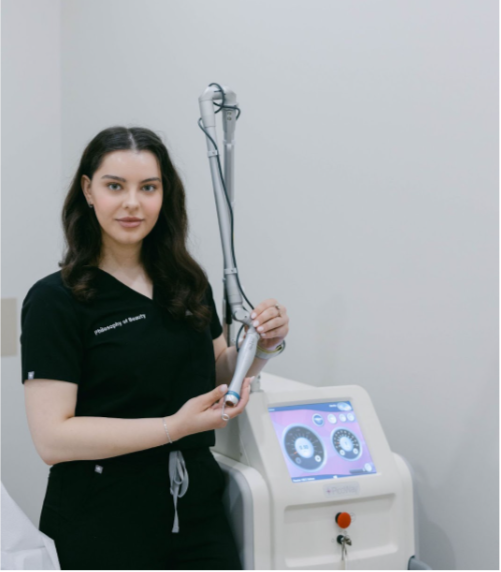 This is the new method of tattoo removal in Toronto and Vaughan.
PicoWay laser tattoo removal at Toronto's Philosophy of Beauty is the most advanced tattoo removal technology we have. It delivers gorgeous results with far less discomfort and fewer treatments than ever.
PicoWay for melasma is also the new standard for facial skin tone balancing thanks to its precision pigment targeting and skin safety.
If you're tired of dealing with unwanted skin spots, or you've got body ink you'd rather erase, we have good news for you! Pico laser technology has changed the game and made removing unwanted ink or dark spots easier than ever. Let us show how the PicoWay Laser at Philosophy of Beauty can help you start with a fresh slate.