HydraFacial® Toronto- Healthy Skin Starts with HydraFacial® MD!
Philosophy of Beauty is pleased to offer the award-winning and best HydraFacial® Syndeo™ to clients in the Toronto area seeking total skin rehydration and rejuvenation without any needles, incisions, or downtime. 
HydraFacial® MD has become one of the most popular methods of achieving glowing, evenly toned skin available today. It has been touted as the celebrities' secret to a smooth, radiant appearance and has recently become a "go-to" facial endorsed by many stars and public figures. 
Now, the new Syndeo™ HydraFacial® goes well beyond the original for your most gorgeous results in one treatment.  HydraFacial® Syndeo™ is the latest addition to the HydraFacial® MD family with a three-step process including advanced, Syndeo™ software that generates data to provide unique insights for customization of your treatment.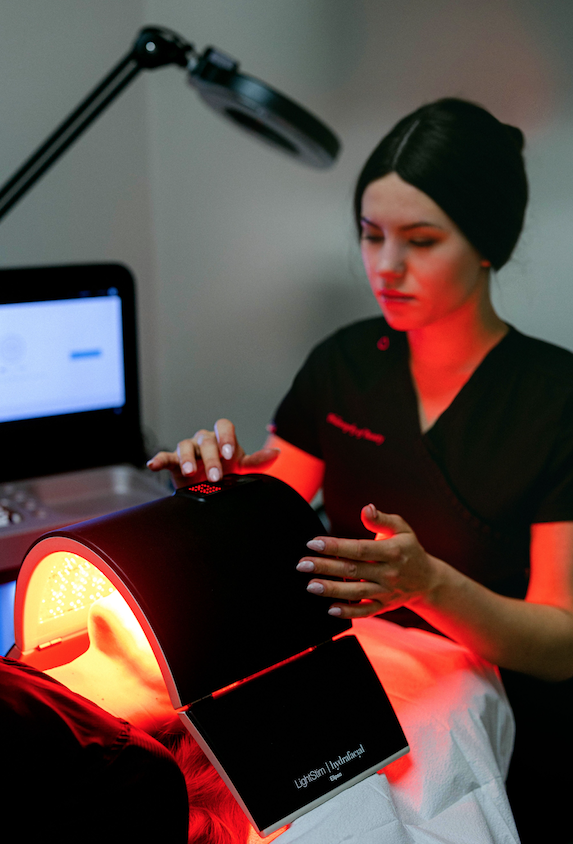 The Unique Steps of HydraFacial MD®
Before performing the facial, our guests experience relaxing, facial lymphatic drainage to help boost circulation and movement of lymph fluid to the many lymph nodes in the face and neck. This healthy drainage decreases swelling and assists your body with removing impurities while stimulating the immune system.
STEP 1: VORTEX EXFOLIATION
In the first step Vortex-Exfoliation™, cleansing and exfoliation gently wash away dirt and debris. The resurfacing wand and Activ-4™ serum remove dead skin cells and sebum which dull and clog your skin's surface. Exfoliation allows your skin to breathe and reflect more light, thereby appearing instantly brighter and healthier.
STEP 2: VORTEX PEEL
During the second step, Vortex-Peel™, an effective mix of salicylic and glycolic acids, called Glysal™ serum, is used to help loosen deep pore debris and dirt. This is particularly important, as sebum accumulation is the cause of blackheads and whiteheads, the precursors of acne.
STEP 3: VORTEX EXTRACTION
Next, the Vortex-Extraction™ creates strong vacuum suction to remove blackheads and other impurities. In this step, Beta- HD™ serum which contains ingredients such as salicylic acid, antibacterial and anti-inflammatory honey and spirea ulmaria flower extract clear away debris and soothe skin.
STEP 4: VORTEX BOOST
The fourth step is Vortex-Boost™. Specialized vials containing proprietary skin solutions are selected based on specific skin concerns. These include your choice of Dermabuilder Boost – Skin nourishing peptides help to firm and improve the appearance of fine lines and texture; Growth Factor Boost – Growth factors are the naturally occurring proteins which help to regulate healthy, vital cell growth to minimize wrinkles; Britenol Boost- Reduces the appearance of hyperpigmentation and sun spots for even skin tone; ZO Brightalive skin brightening serum boost; ZO Rozatrol boost for sensitive and rosacea prone skin; JLo Booster – our newest anti-ageing booster.
STEP 5: VORTEX FUSION
Vortex-Fusion® using Antiox+™ is designed to protect and nourish the skin with antioxidants, peptides and hyaluronic acid.
STEP 6: ZO OBAGI
To meet each, specific client's needs we select luxurious ZO Obagi products and encourage all clients to prolong their beautiful results at home with a ZO Obagi Brightening Sheet Mask and other products used during their treatment.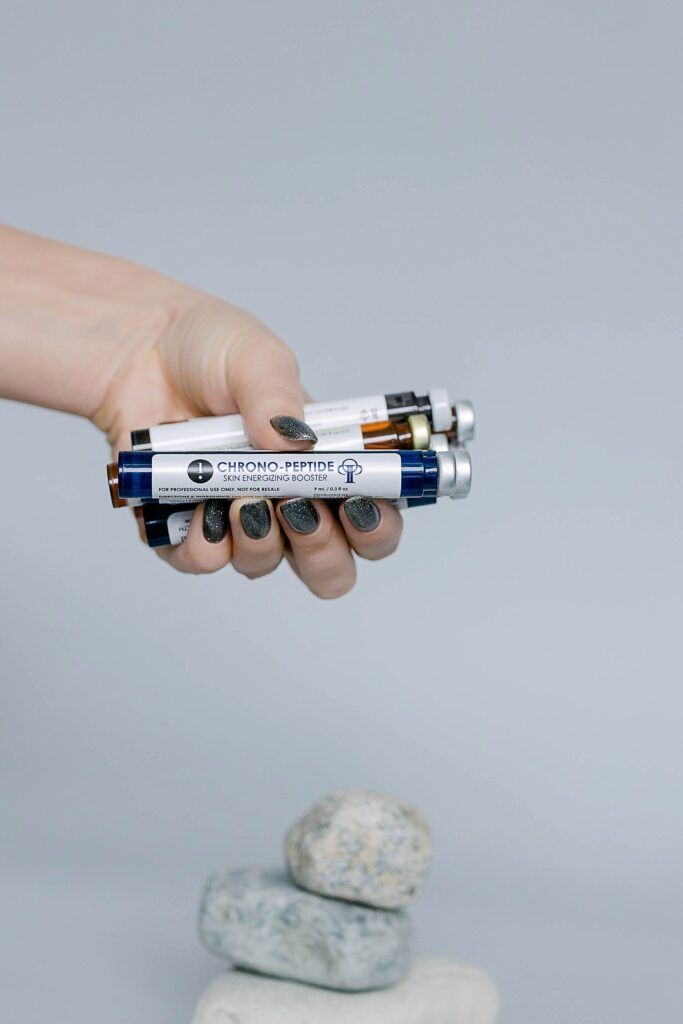 Red carpet HydraFacial®, 30 min, 6 steps
A fabulous lunch hour glow up, perfect before a big event.

Deluxe HydraFacial®, 75 min, 9 steps
Includes lymphatic drainage, manual extraction, and a booster serum infusion.

Platinum HydraFacial®, 75 min, 9 steps
This series of HydraFacial® steps utilize the wet diamond tip and is suitable for oily, thick skin. 

Zo HydraFacial®, 75 min,
 Dr. ZO Obagi serums, and introductory skin program
Jennifer Lopez is renowned for her seemingly ageless, dewy skin and now you can get the Jlo glow with your Syndeo™ HydraFacial®.
This luxe booster rich in globally sourced nutrients includes:
Niacinamide to smooth, moisturize, and protect
Olive Leaf Extract to diminish signs of age
A Fermented Adaptogen Blend to restore and support supple skin
And a Proprietary Hydracomplex designed for deep hydration, toned skin and a lasting glow


Philosophy of Beauty is pleased to offer our clients this multitasking, firming complexion rejuvenator, developed in partnership with Jlo beauty® skincare. It's the ideal booster for a celebrity HydraFacial® experience.
We recommend the HydraFacial® Perk for eyes and lips.
The eye treatment awakens and invigorates the delicate eye area with a specially formulated Eye Replenishing Serum. Its natural ingredients include green tea, arnica flower, citric acid, and earth mineral peptides to target complexion problems specific to this region. Your perk eye treatment will work to soothe and reduce inflammation (puffiness) while it tightens and boosts with antioxidants to keep skin elastic and healthy. 
The HydraFacial® Lip Treatment uses a specialized Lip Revitalizing Serum to safely and naturally volumize your lips. The Lip Revitalizing Serum contains key ingredients such as peony extract, aloe leaf extract, and peppermint oil. These ingredients combine to moisturize and hydrate the skin while softening your sultry smile.
The Syndeo™ HydraFacial® is the most advanced version of this incredible, all-in-one client favorite, and Philosophy of Beauty is pleased to be one of the few GTA clinics offering the next level of HydraFacial® to you!
Hydrafacial Additional Articles