At Philosophy of Beauty, we love to help our valued clients in the Toronto area get the naturally long lashes they have always dreamed of! We use both Latisse® and EyEnvy to help clients achieve their lash goals. Imagine waking up with dark, dramatic eyelashes that don't require extensions or mascara to look fabulous.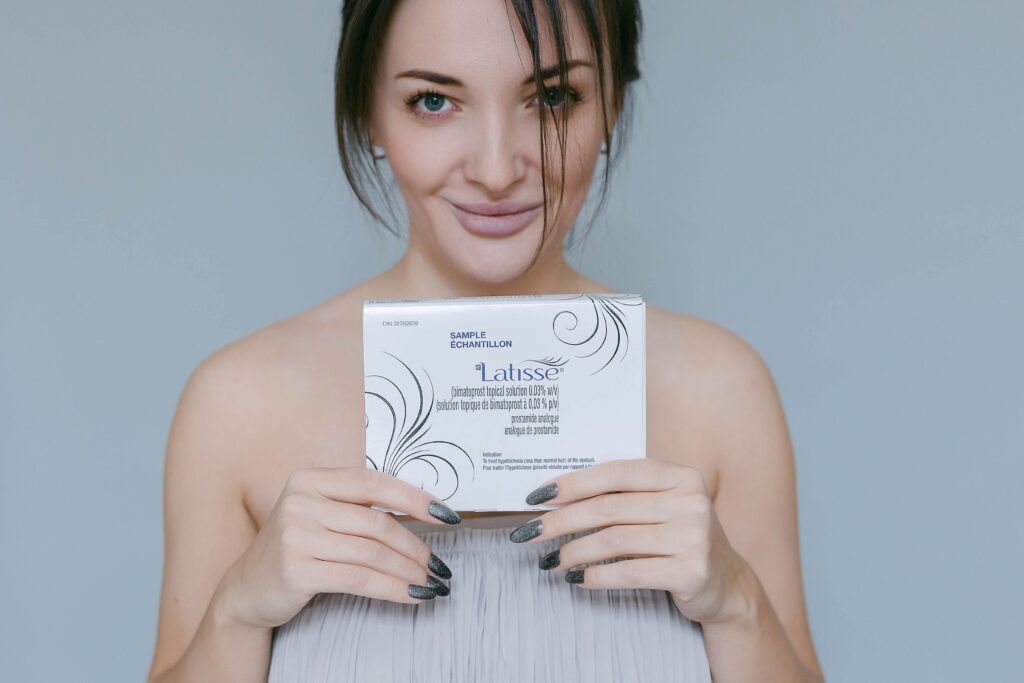 Eyelash Growth | Latisse®
Latisse® solution is an FDA-approved prescription medication developed by Allergan. Latisse is available by prescription at Philosophy of Beauty.Do you wish to lengthen, thicken and darken eyelashes within 4- 10 weeks? Medicated eyelash formulas affect the growth, (anagen) phase of the eyelash hair cycle, by increasing the length of the phase. This extended phase allows the hairs to stay in the follicle and continue to grow and thicken.
EyEnvy™ is a formula that helps improves the length, volume and thickness of the eyelashes. It is designed to nourish hair follicles and help them reach their full growth potential. Without the use of stick on, glued on falsies, you can have beautiful, lush lashes- naturally.