Philosophy of Beauty is home to a team of highly trained medical professionals, advanced medical technology and medical grade products. We specialize in different types of scar and stretch mark removal and offer a variety of non-surgical treatment options such as laser resurfacing, microneedling, and more.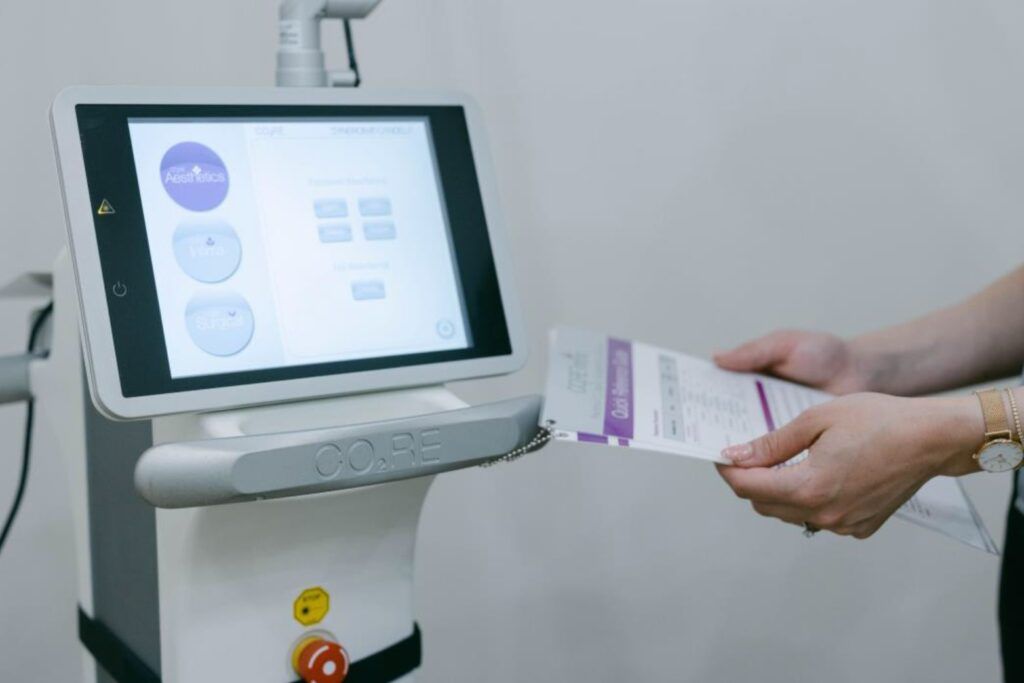 Philosophy of Beauty is home to a team of highly trained medical professionals and some of the cosmetic industry's most advanced technology and products. We are the top choice in the Greater Toronto Area for non-surgical scar and stretch mark removal procedures.
Scars are areas of fibrous tissue that form as a result of tissue injury. Visible changes in skin texture and pigment at the site of a healed wound can be caused by infection, surgery, trauma or disease. They may appear on any part of the body and are usually formed within the first couple of months after a skin incision or trauma. Part of our body's natural repair process involves the formation of new collagen fibers which create a scar. The new scar tissue usually has a different texture and quality than the surrounding tissue because the fiber composition of the protein weaves a different pattern than collagen fibers normally do. Scars can be raised, indented, smooth, and pigmented differently than surrounding skin.
Many people wonder what options they have for safely and effectively removing a scar. Surgical excision is possible and sometimes necessary to reduce a scar, however innovative, new non-surgical options offer complete transformation of existing scar tissue- not just replacement of one with another. Non-invasive, non-surgical laser options offered at Philosophy of Beauty are effective. They allow clients to be treated and return to daily activities with no down time and no worry about wound care or infection. Although it is not usually realistic to completely restore skin to its pre-injury appearance, advanced laser technologies such as the Fotona SP Dynamis can minimize a scar's appearance so well that you may no longer notice it at all.
At Philosophy of Beauty, we utilize the leading-edge technology of the Fotona SP Dynamis laser to improve the appearance of all types of scars. Because this treatment is non-surgical, involving no incisions or sutures, discomfort is minimal and no downtime is required.
There are several different types of scars, however, the most common types we see and treat are: acne scars, hypertrophic/keloid scars, atrophic scars, surgical scars, burn scars and stretch marks.
Stretch marks are linear bands or lines on the skin which are caused by rapid growth or weight gain. Usually, as the body grows, the strong connecting fibbers in the dermis slowly expand and stretch, however, during rapid growth, the fibres may overstretch and break. This is why stretch marks are usually initially red or purple as the blood vessels are showing through the tears in the dermis. Everyone has unique skin properties and some are more prone to developing stretch marks than others. Many men and women have them- often developed during puberty or during pregnancy.
Older stretch marks are usually lighter in colour due to the blood vessels contracting and the pale fat underneath the skin becoming visible. While stretch marks may occur anywhere on the body, they are most common on the stomach, breasts, upper arms, thighs, and buttocks.
Treatment programs will vary based on the patient's stretch mark history, age and other factors. On average, most patients require a series of about 6 treatments in order to see desired results.
For those are suffering from scarring of the skin, or who want to reduce the appearance of stretch marks, Philosophy of Beauty offers a complimentary consultation with one of our experts who can help create a customized plan for you.
Located in Vaughan, we proudly service clients from the Toronto and Thornhill areas, to help them achieve naturally beautiful skin.
Laser stretch mark removal with Fotona's technology uses 3 steps to target different depths of stretch marks:
Step 1: In this step, the skin is treated with 4 passes of the Fotona Laser in Smooth Mode. Here the process of controlled thermal energy to the deeper layers of the skin begins. The laser energy stimulates collagen production by initiating skin remodelling and skin tightening processes.
Step 2: Here, fractionated laser beams are used. These beams cause fractionated dermal injury as the heat is delivered to the stretch mark lines and adjacent tissue. The stretch marks that are targeted in this step begin to change in texture and smooth out over the few weeks following treatment.
Step 3: In the third step, the larger surface of the treatment area is targeted. Thermal laser energy is delivered to increase the production of collagen which is integral for smooth-looking, healthy skin. This process results in reduced skin laxity by inducing neocollagenesis- the creation of more collagen.