Spider veins, (medical term telangiectasia), are harmless small dilated vessels that appear close to the skin's surface, usually on the legs and face. These veins are usually reddish or blue in appearance and are nick-named "spider veins" because the veins may look like tiny spider legs.
Although the cause of spider veins was once a mystery, it is now commonly accepted that a medical condition called venous reflux disease, better known as chronic venous insufficiency (CVI), is often the cause. Flow irregularities in the larger veins can lead to the development of spider veins (telangiectasias) at the superficial level.
Spider veins typically do not produce physical pain and are primarily treated for cosmetic purposes.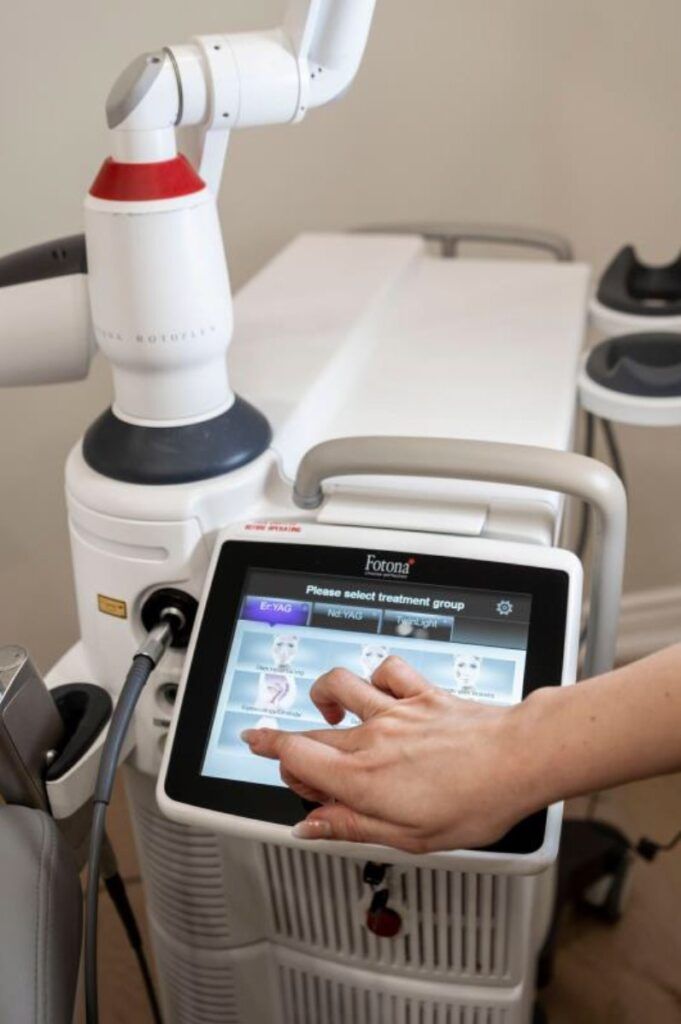 Many people suffer from unsightly, visible veins which appear on the legs or face throughout life and can lead to self- consciousness or affect a person's wardrobe choices. The great news is that we have simple, non-surgical solutions for you. Men and women in the Greater Toronto Area who are seeking minimally invasive treatments to restore clear, unblemished skin and remove the appearance of spider veins are welcome to come in and discover what Philosophy of Beauty has to offer. We provide both sclerotherapy for the removal of spider veins as well as laser spider vein removal, using the advanced technology of the Fotona Laser.