HydraFacial MD® treats a multitude of complexion concerns, and not just for the face! The latest trend for smooth, soft, hydrated skin on the back, hands, and booty, is HydraFacial Body.
HydraFacial MD has a glowing reputation as the perfect treatment before a big event or baring a little skin.
Our Philosophy of Beauty clients know that as a facial, the hydradermabrasion and skin – quenching combination of HydraFacial is tough to match, but we think your body deserves the same luxurious love and attention. You can treat your:
Back
Booty
Neck
Chest
Hands
Thighs
Arms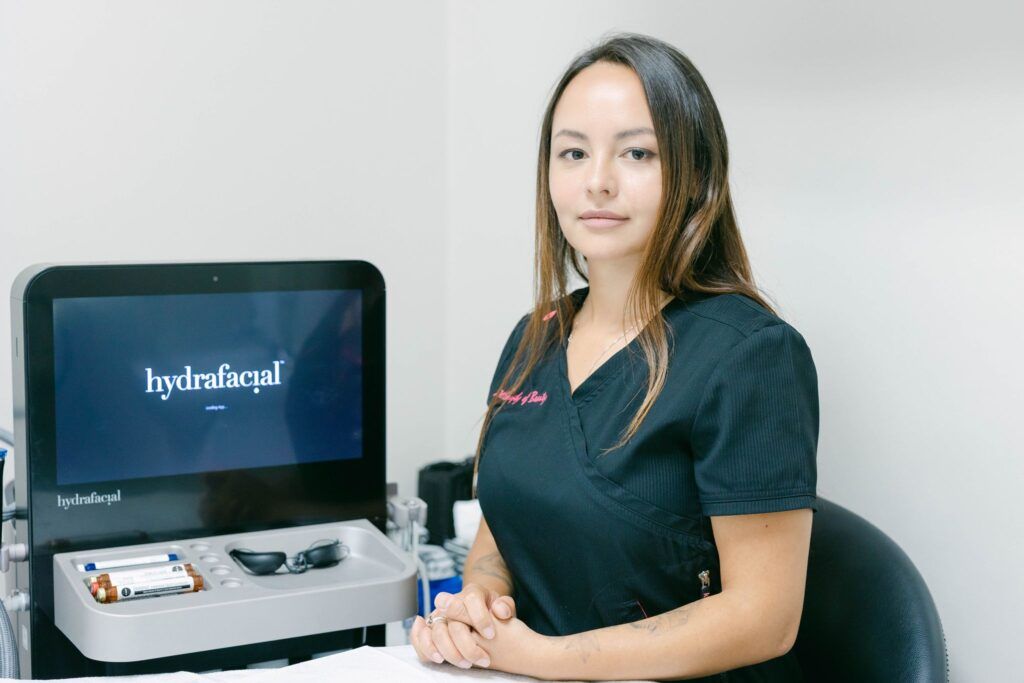 The HydraFacial specialized serums target specific skin issues for your entire body, including blackheads and whiteheads, acne – prone skin, sun damage, rough skin, flaking, uneven skin tone , and more.
We tend to suffer from dry, dehydrated skin during different seasons, and as we age, the battle to naturally exfoliate, and clear pores becomes more challenging. Your back, buttocks , neck , and hands nee d just as much nourishing attention as your face and HydraFacial with the new Syndeo light energy system for the body is the perfect fit.