In Toronto, laser hair removal has advanced beautifully, which means that fewer people waste time and money shaving or waxing and instead, opt for the lasting, smooth skin solution.
If you are seeking a safe, efficient, and long-lasting treatment for unwanted hair, Philosophy of Beauty is proud to offer the state-of-the-art, advanced technology of GentleMax Pro Plus®, by Candela.
GentleMax® for hair reduction is a game changer with its dual wavelength system combining the powerful 755 nm Alexandrite laser and 1064 nm Nd: YAG for comfortable, effective hair reduction that is safe for a broad spectrum of skin tones.
Laser Hair Removal Toronto - What is GentleMax Pro® Technology?
GentleMax® delivers high-speed laser hair reduction and skin rejuvenation on two platforms for ultimate flexibility and customization. That means your laser hair treatment can be suited precisely to you, your unique skin type, and the hair you want to reduce.
Previously, our Lumenis LightSheer system was a well-established diode technology used for hair reduction with excellent results in most cases. However, we've now advanced past two primary limitations of previous lasers. First, the range of skin tones-from lightest to dark-which GentleMax® can treat means that the flexibility and safety we Offer at Philosophy of Beauty extends to a very diverse clientele.
Second, the comfort of laser hair removal has improved dramatically. This is because GentleMax® patented Dynamic Cooling Device® delivers consistent bursts of soothing, cooling cryogen which not only prevent s thermal damage to the skin but keeps your skin cool and comfortable.
The GentleMax® laser beam passes harmlessly through surface skin to be absorbed by your hair follicles. It generates enough heat energy to destroy follicles in a targeted way that leaves the surface unaffected.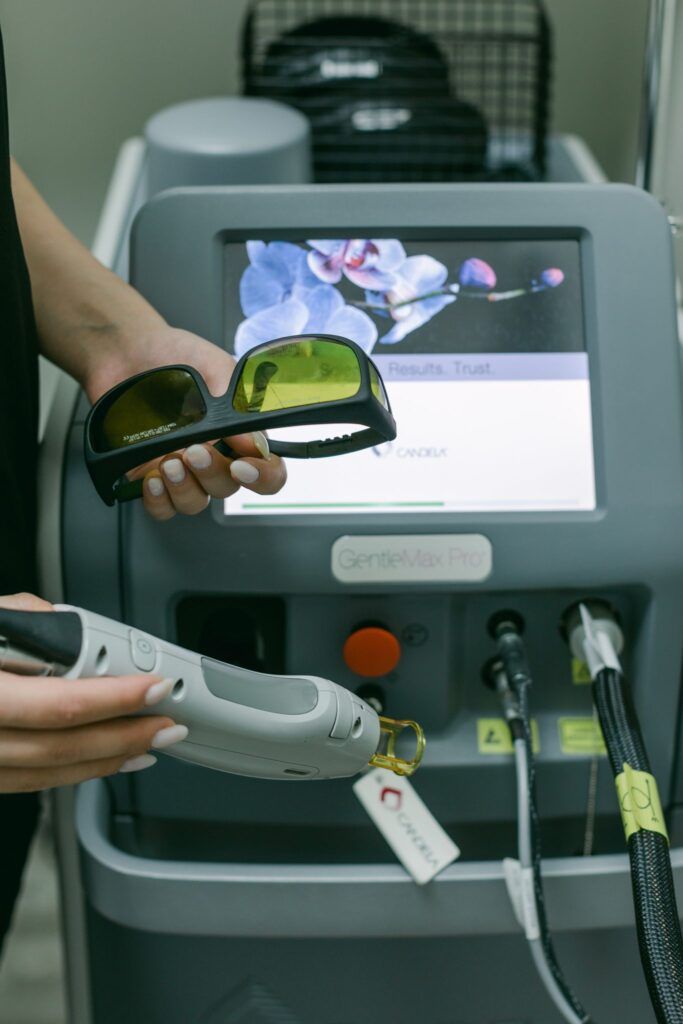 Laser Hair Removal Additional Articles