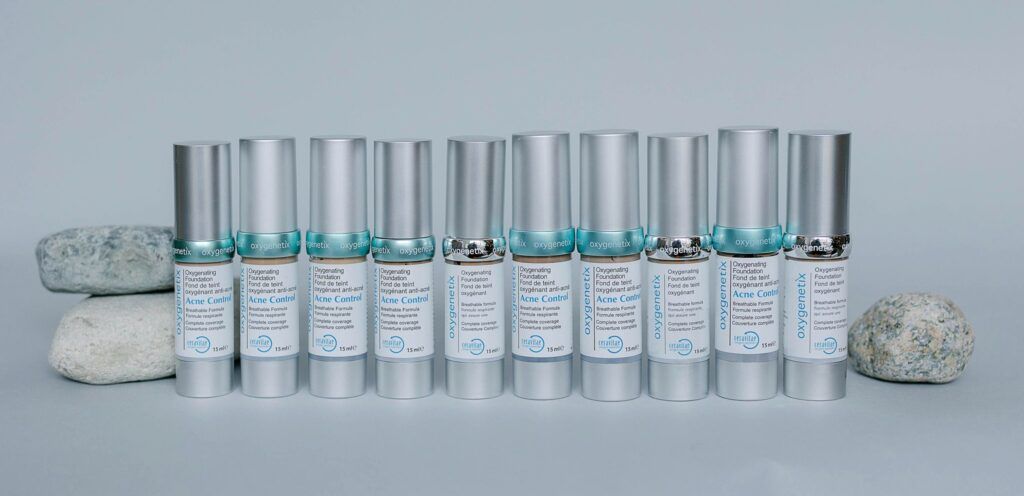 A temporary but necessary outcome when beautifying your skin with chemical peels or laser treatments is the reddened complexion that often follows for a short time. Many people are eager to "cover up" and apply makeup foundation to camouflage their post-procedure skin as quickly as possible; however, most conventional concealers and skin products will be a no-go until you've healed.
There is only one doctor-formulated, specialized, makeup foundation specifically intended for post-procedure skin. Biophora's Oxygenetix, with the powerful, proprietary ingredient-Ceravitae® – was designed for delicate, sensitive, and actively healing skin.
As the name suggests, Oxygenetix contains a pro-healing, oxygen complex in breathable foundation s ranging in diverse skin shades. Oxygenetix can dramatically improve the appearance of injured, reddened, or scarred complexions and carries the unique property of being therapeutic for your skin. The lightweight concealer and foundation formulas cover flawlessly, tone down redness, and allow your skin to breathe while you heal.