What is PRP for Hair Loss?
PRP, which stands for Platelet Rich Plasma therapy, is an effective, natural option for treating thinning hair. Thin hair is a concern for many of our clients and often a source of embarrassment for both men and women in the Greater Toronto Area. In fact, it is estimated that approximately 70% of men and 50% of women will struggle with hair loss at some point in their lives. Today, people are seeking natural, safe, and effective hair loss solutions.
Platelet Rich Plasma therapy and Platelet Rich Fibrin (PRF) can be used to treat a number of common conditions, including wound healing, skin issues like acne, scarring, hyperpigmentation, melasma, wrinkles, muscle, and joint injuries. That's why it has been utilized within several medical fields including plastic surgery, orthopedics, sports medicine, and oral surgery.
There seems to be no end to what this amazing and natural treatment can do. Recently, PRP and PRF have also been recognized as an effective treatment for hair loss. While research is still being conducted, it is reported that approximately 50 percent of patients experience substantial hair growth after undergoing PRP therapy, with few side effects and no downtime.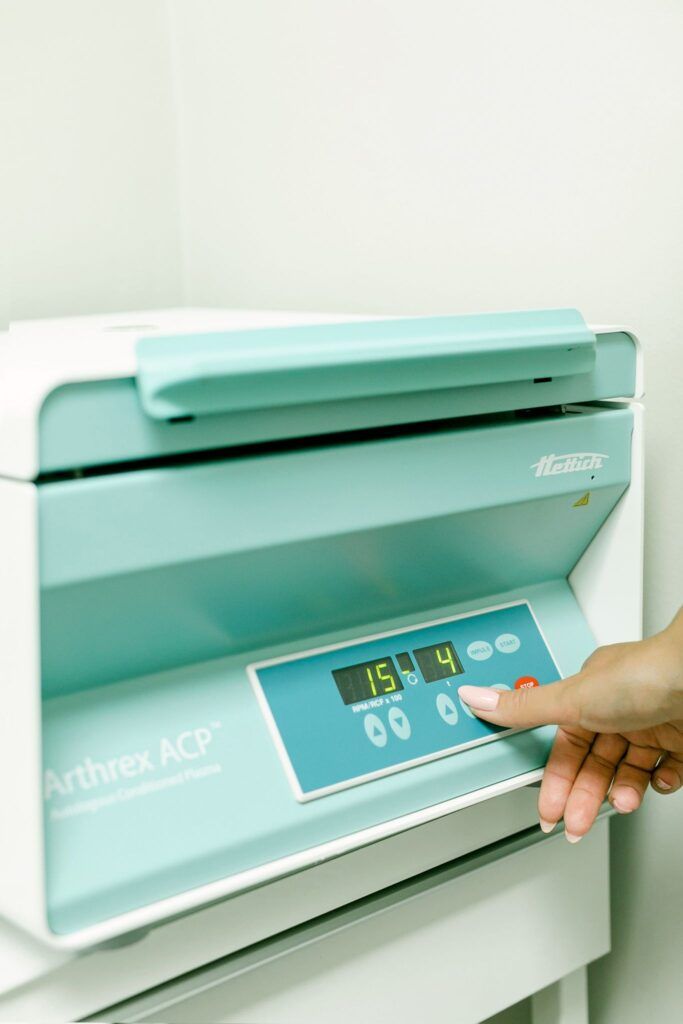 PRP can help treat thinning hair caused by hormonal changes, medications, genetics, stress, and medical conditions. Hair loss is sometimes considered inevitable, but it can have a devastating impact on an individual's self-esteem due to the importance our society places on hair and the significant role hair plays in one's appearance.
Luckily, thanks to developments in medical technology, non-surgical hair loss treatments are now offered at Philosophy of Beauty, serving Thornhill, Vaughan, and Toronto. PRP treatment for hair loss could transform the health of your scalp, the look and feel of your hair, and your confidence.
Suitable candidates wish to improve the look of male pattern hair loss or female pattern hair loss. Ideal candidates for Toronto PRP hair treatment are non-smokers with no history of drug or alcohol abuse. If you're considering PRP or PRF therapy, it is important to be in good health before treatment. Those diagnosed with platelet dysfunction syndromes, acute and chronic infections, liver disease, anti-coagulation therapy, cancer, metabolic, or any blood disorders may not be suitable candidates and should speak with their primary physician.